The Master of Public Health online degree program is designed to prepare professionals like you to resolve complex health issues and enhance the well-being of communities in the United States and around the world today. This respected online program is founded on the mission to educate and develop capable leaders in the public health workforce by closely aligning with academic-community partners and by empowering students to address relevant public health problems.
Why earn your MPH at APU?
First fully online institution to receive CEPH accreditation for an MPH program.*
Interdisciplinary degree challenges you to proactively seek implementable solutions and to develop preventative measures by understanding scientific, psychological, and sociological competencies that significantly impact public health policy and practices.
Learn firsthand from practicing attorneys, public health experts, and emergency managers who respond to major disasters worldwide, criminal justice professionals, and security managers. The instructors are often authorities in their area of study and many actively serve as governmental and military consultants and practitioners.
Through this flexible online degree program, you will examine public health law, policy, and administration management curriculum.
*Our Master's in Public Health is accredited by CEPH for a five-year term, extending to July 1, 2022. A copy of the self-study report can be requested at accreditation@apus.edu.
An Affordable, Quality Education is Within Reach.
Rising college costs have many of our nation's hard-working professionals feeling left behind when it comes to making their higher education goals a reality. At American Public University, we believe it doesn't have to be that way. At APU you'll find programs that align to industry trends and are backed by individual support teams dedicated to helping you succeed. Our commitment to affordability doesn't mean sacrificing quality.
Consistently Affordable Rates
While educational costs are rising in most places, at APU we've raised our undergraduate rates just once since we were founded in 1991. Don't sacrifice quality for cost. At APU, you get both.
Earn credits for your experience. Don't leave your hard-earned credits behind. See if you can fast-track your education by earning credit for prior life experiences, college courses, or military service.
Books online at no cost. If you're taking an undergrad course for credit, your course materials are included. This can save you about $1,200/year if you're enrolled full time, according to the College Board 2017-2018 Trends in College Pricing.
Serving the military. Active-duty servicemembers and their spouses/dependents, Guard, Reserve, and veterans receive a tuition grant. And we waive technology fees for active-duty, Guard, and Reserve servicemembers using military TA.
Help when you need it. Our excellent support staff can walk you through ways to fund your education, including FSA, military TA, veterans benefits, scholarships, private loans, and employer contributions.
Find Your Degree
Search by Keyword
Browse by Degree Level and School
Associate Degrees in Arts and Humanities
Associate Degrees in Business
Associate Degrees in Education
Associate Degrees in Health Science
Associate Degrees in Science, Technology, Engineering, and Math
Associate Degrees in Security and Global Studies
Bachelor Degrees in Arts and Humanities
Bachelor Degrees in Business
Bachelor Degrees in Education
Bachelor Degrees in Health Science
Bachelor Degrees in Science, Technology, Engineering, and Math
Bachelor Degrees in Security and Global Studies
Master's Degrees in Arts and Humanities
Master's Degrees in Business
Master's Degrees in Education
Master's Degrees in Health Science
Master's Degrees in Science, Technology, Engineering, and Math
Master's Degrees in Security and Global Studies
Doctoral Degrees
Certificate Degrees in Arts and Humanities
Certificate Degrees in Business
Certificate Degrees in Education
Certificate Degrees in Health Sciences
Certificate Degrees in Science, Technology, Engineering, and Math
Certificate Degrees in Security and Global Studies
Learn from a nationally recognized leader in online education.
At American Public University, our expert faculty and industry advisors work to shape a quality, relevant, online education that responds to the needs of working adults looking to advance their education in order to meet professional goals. Come discover how our award-winning, accredited education can help you reach your next level.
Received "Best for Vets Colleges" distinction from Military Times since 2015.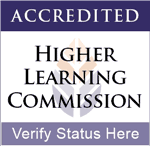 Part of the accredited American Public University System (APUS).
Get Started With Online Learning
There is no fee to apply and the application process only takes 15-25 minutes.
Here's how to get started:
1
Choose Your Program
Select your desired academic program from our 200+ degrees and certificates. If you are unsure which program is right for you, call us before you start the application: 877-755-2787.
Click on a degree level below to view all of our programs offered.
Associate Degrees
Bachelor's Degrees
Master's Degrees
Undergraduate Certificate Programs
Graduate Certificate Programs
Doctoral Programs
2
Apply Online (15-25 Minutes)
There is no fee to submit our online admissions application. You will be asked to provide information about your previous educational experiences and to declare your academic program.
After you submit your application, an admissions representative will walk you through the steps you need to get started.
Our Students Are Priority One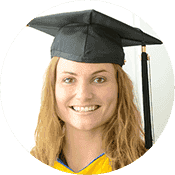 Heidi Boe Meinhart


M.S., Sports Management

American Public University exceeded all of my expectations. The resources they provided me made me confident I could achieve my degree.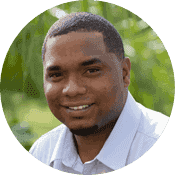 Martin Lawson


B.A., Transportation & Logistics Mgmt.

American Public University has opened my eyes to a whole new world of learning that I didn't even know existed.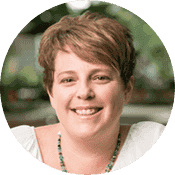 Jennifer Deater


B.A., Hospitality Management

American Public University was the answer for us. The online format, the courses – everything was a fit for what we needed.
Ready to Get Started at APU?
Classes begin May 6.
Apply At No Cost
There is no application fee.