Earn Your AA in Hospitality

Online
American Public University offers an Associate of Arts in Hospitality entirely online. The online Associate of Arts in Hospitality teaches the fundamentals of restaurant operations in a variety of capacities: purchasing, storage, food service sanitation, legal aspects, insurance, marketing, and sales.
The curriculum is designed with the working professional in mind and taught by hospitality industry experts. Courses are online, offering working adult learners with varying schedules the ability to fit a quality education into their busy lives. The Associate of Arts in Hospitality serves as a foundation for students seeking advanced hospitality and business related degrees.
Students who successfully complete the Associate of Arts in Hospitality will achieve the following objectives:
Describe the career opportunities and future industry growth forecasts as they relate to the different segments of the Hospitality Industry.
Demonstrate food safety practices that will ensure safe food production from purchase to service.
Demonstrate application of theory and concepts as they relate to the various responsibilities of a foodservice manager.
Implement strategies to effectively manage and improve restaurant performance, based on operational theory and procedures.
Analyze hospitality operation processes and attributes and the legal implication of proper or improper management.

ACBSP-Accredited
APU's Associate of Arts in Hospitality has earned specialty accreditation from the Accreditation Council for Business Schools and Programs (ACBSP®).
Online

accessible wherever life takes you

8

week classes available in this program

7

years allowed to complete this program
Helping You Save on Your Associate
Explore your options to make learning affordable.
Scholarships are awards that do not need to be repaid. Loans do require repayment and come from banks, credit unions, credit cards, and private companies.

Submit the Free Application for Federal Student Aid to get help paying for school. Our advisors can answer questions about federal student aid.

We accept MasterCard®, Visa®, Discover, and e-checks. You can also use our Automatic Debit Plan to spread out payments.

Our trained financial aid advisors are ready to help veterans understand, navigate, and maximize their education benefits.

$250 Per Credit Hour*
APU gives all eligible undergraduate and master's-level students a Military Tuition Grant.

Does your employer offer tuition assistance? Some organizations have partnerships with us that provide tuition benefits.
* All U.S. active-duty servicemembers, National Guard members, Reservists, and military spouses/dependents are eligible for our Military Tuition Grant that covers undergraduate and master's-level tuition above the military TA cap of $250/credit hour.
Making Quality Higher Education Within Reach
Top 11%


For Return on Investment

Reflecting our commitment to deliver value.
$285


Per Credit Hour

Tuition for associate degrees, bachelor's degrees, and undergraduate certificates.
$250


Per Credit Hour

For undergraduate and master's-level programs with APU's Military Tuition Grant for eligible students
$0
Textbooks & Ebooks
We provide no-cost textbooks and ebooks for all undergraduates.
$0


Transfer Credit Evaluation

APU does not charge to evaluate and apply eligible transfer credit.
$0


Application Fee

There is no cost to apply for undergraduate and master's-level programs.
Why You Should Earn This Associate From APU
We've earned our reputation as a respected leader in online higher education by always making you—the student—our #1 priority.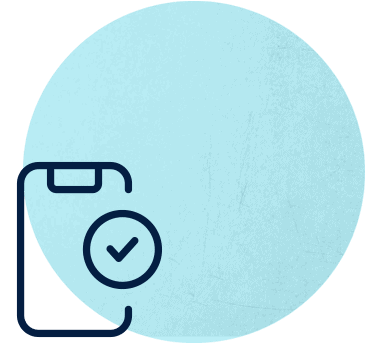 Accessible Learning
Plan around your work and life responsibilities with courses that are online and feature weekly class schedules with no set login times.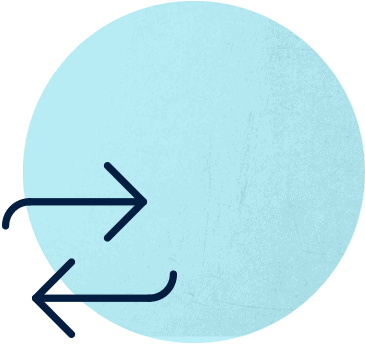 Save Time
Associate degree students can transfer up to 45 credits for previous academic coursework, job experience, and professional training. We also consider ACE-evaluated training and credits by exam.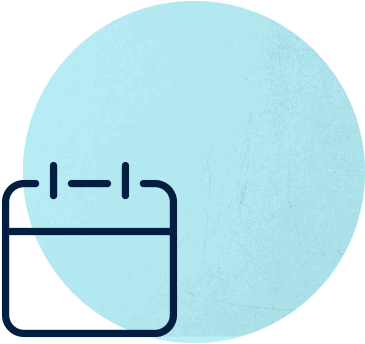 Be in Control
You can quickly turn your ambitions into reality because classes begin every month. Most classes are 8 weeks long.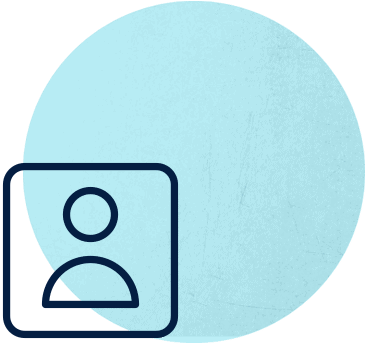 Real-World Knowledge
You'll be guided by faculty skilled in providing an engaging learning journey rooted in real-world experience from government, Fortune 500 companies, healthcare, defense agencies, technology firms, and the military.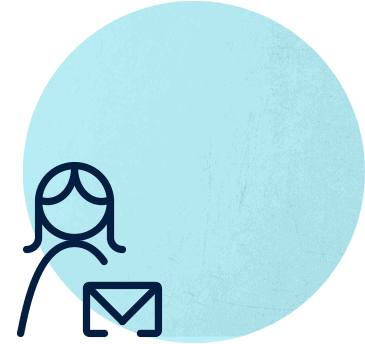 Future-Focused
You have access to our vast network of working professional students and alumni, and our career services team provides continuous assistance.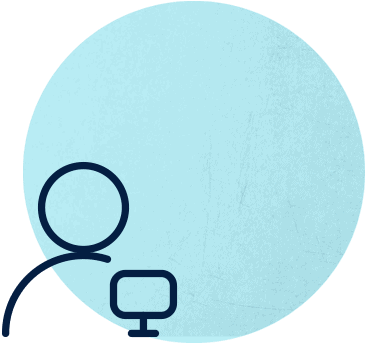 Your Time to Shine
You always have a front row seat in APU's online classroom. Undergraduate classes average 19 students.
Learn the basics of bookkeeping, accounting and auditing.

Identify administrative roles, services, and opportunities, as you learn how to support management within different organizational environments.

Prepare for the professional world through general education and business fundamentals.

Gain the interpersonal and group communication skills required for success in all professions.

Combines solid foundational coursework with hands-on learning, and it complements certifications, such as Security+ and A+.

Acquire the basics of national or international security by studying terrorists' weapons, motivations and vulnerabilities.

Learn the fundamentals of criminal justice theory, terrorism and law enforcement objectives and administration.

Supplement your culinary experience and training with knowledge and skill in foodservice management and operations.

Become proficient in functional coding and methods, analytics and analytical methods, and machine learning.

Explore healthy child development practices that are utilized in a variety of childcare and educational settings.

Explore the background and science behind explosives and the basics of emergency response to terrorist incidents.

Learn the science behind fires, the background and theory behind fire prevention bureaus and their use of fire codes.

Gain a core of knowledge useful in a variety of medical-service related fields.

Gain a historical education by exploring the pivotal events and people that have influenced modern civilization.

Study the fundamentals of restaurant operations, including purchasing and storage, food service sanitation, marketing and sales and more.

Combine general education courses in English, history, math, and natural and social sciences with electives for greater flexibility than a traditional major.

Get a foundation in legal doctrine with the analytical, technical, ethical, and interpersonal skills used in a variety of legal settings.

Explore the theoretical concepts and practical applications required to manage a global workforce.

Learn the origins of armed conflict via an examination of global military powers, war doctrines, pivotal battles, political leaders and foreign policies.

Acquire the dynamic, political, and controversial aspects of the public health field.

Examine the basic process, licensing requirements, and personal attributes required to succeed in the real estate field.

Designed by a former NASA astronaut, you'll analyze current and historical concepts in astronomy, planetary science, space policy, and space flight, with hands-on labs in many of your core courses.

You'll learn the complex concepts, functions, and language around the supply chain industry related to moving materials, information, and finances from supplier to customer.

Compliment prior work or educational experience with an analytical, managerial approach to technical occupations.

Acquire a fundamental understanding of extremist groups, terrorism theory, terrorist weapons and national security.

Blend theory with the practical and research skills required to address complex accounting issues found in private corporations, governmental agencies, and nonprofit organizations.

Create your own personal path toward a degree, exploring a variety of business disciplines complemented by general electives to support your own goals.

Explore the core areas of business, including management, marketing, law, finance, accounting, globalization, human resources, and business strategy.

Build your knowledge in business intelligence, data analytics, and data mining techniques to help organizations drive competitive advantage.

Gain the knowledge and skills to create clear, concise, content-rich communication as you explore the dynamic and evolving communication and media industry.

Combine study of traditional computer science topics with learning in the humanities to support emerging technology needs in digital arts and interactive media.

Examine key topics in computer hardware and software, including programming, networking, and operating systems, with a focus on cyber operations.

Learn computer-based systems, web development fundamentals, and programming essentials in a certification preparation-oriented program.

Explore the causes of crime, criminal behavior, criminal investigation, corrections and incarceration, juvenile issues, and stress management.

Engage in an in-depth examination of criminal behavior, crime scene investigation, and digital forensic science.

Learn to strategically assess, design, and implement superior cybersecurity defense systems for the public and private sectors.

Get a solid foundation in data science with project-based coursework as you learn to tell the story in the data with data visualization.

Explore the essentials of electrical engineering, including analog circuit design and analysis, energy conversion, radar and RF signaling and more.

Examine emergency management and planning, incident command, hazard mitigation, social media, hazardous materials management, and the psychology of disaster.

Sharpen critical thinking and communication skills while engaging in a deep exploration of English, American, and world literature.

Become knowledgeable in the essential elements of business innovation: idea generation, marketing, management, funding, and more.

Explore the key issues and solutions driving the future of environmental management, including the stewardship of natural resources, pollution management, and fish and wildlife management.

Learn about the serious side of the video gaming industry, examining the business of esports, event/facility management, player development and performance, and media production.

Explore fire behavior, tactical fire operations, leadership, fire safety, and fire suppression methods with a focus on emergency and disaster management.

Develop proficiency in the government contracting and systems acquisition cycle within federal agencies and military and civilian defense organizations.

Build knowledge in healthcare legal and ethical principles, compliance, quality and safety, finance, informatics, and human resources applied to a hospital, healthcare system, or medical practice.

Expand your knowledge of the health information systems and technologies that drive today's healthcare industry.

Engage in a broad study of natural sciences, sports and health sciences, public health, information systems, health information management, and healthcare administration.

Learn about the past—history's most fascinating events, people, and cultures—in order to understand how modern civilization took shape.

Build foundational knowledge in critical infrastructure protection, defense, border security, intelligence, and interagency and intergovernmental relations.

Prepare for global hospitality operations, exploring hospitality marketing, HR, leadership, strategic planning, law, ethics, and revenue management.

Explore human development across the lifespan with coursework that examines human interaction, human sexuality, family life and communications, and parenting.

Explore strategies to motivate, compensate, recruit, evaluate, and develop an organization's talent base.

Learn how to build and deploy networks, databases, web properties, and other IT-related assets.

Learn how to develop and communicate technology solutions, manage tech operations, evaluate and improve products, and provide customer support.

Build knowledge in intelligence gathering, analysis, and operations, with professional application to the U.S. intelligence community, as well as security and corporate intelligence sectors.

Combine general education with courses in business and management, communication and media, natural and social sciences, and social services to finish your degree online.

Explore civic engagement and social responsibility in the context of the influences impacting diplomacy worldwide and the shaping of geopolitical leaders.

Prepare for ethical service and leadership, developing the knowledge to address complex legal issues that can impact the public's access to justice.

Explore the concepts and practices necessary to organize, motivate, and lead human capital in private, public, and military settings.

Explore the many dimensions of marketing: product development, research and strategy, branding, planning and distribution, pricing, promotion, and ecommerce.

Explore advanced mathematical theory and analytical methods while sharpening critical-thinking skills used to solve science and technology problems.

Focus on armed conflict and how the outcomes of those events shaped civilizations throughout history.

Engage in a comprehensive exploration of biology, chemistry, physics, mathematics, and earth science while undertaking at-home lab work using kits mailed to you.

Advance your knowledge as a Registered Nurse through coursework including evidence-based practice, clinical decision-making, and community health.

Explore myths, rituals, ethics, and morality through the teachings of the most acclaimed philosophers and theoretical movements.

Prepare for global citizenship by engaging in an examination of government, economics, and civil society's relation to contemporary political systems

Study the human mind and behavior through the prism of developmental, organizational, and abnormal psychology.

Examine public health issues in the U.S. and abroad, including the science, psychology, and sociology associated with public health issues.

Develop an understanding of religion's influence throughout society from a cultural, political, and spiritual perspective.

Develop the leadership skills needed for retail professionals, exploring strategy, innovation, operations, and merchandising.

Learn the environmental, technological, economic, policy, and transportation aspects of reverse logistics as it applies to military, manufacturing, and retail operations.

Learn the principles associated with various types of security, including asset protection, security program administration and evaluation, ethics, and physical security.

Study all forms of human behavior and interaction—from individuals and small groups to institutions and global communities.

Study aerospace science, astronomy, management, and operations as you learn about the political, legal, economic, and technological challenges associated with space exploration.

Learn how to help individuals optimize health and wellness by exploring exercise science, exercise testing and programming, fitness, and nutrition.

Learn about the business of sports, including sports marketing, promotion, public relations, finance, facility management, event planning, and law.

Leverage problem solving and critical thinking skills in managing the complex processes, activities, and costs associated with getting products from suppliers to customers.

Explore management concepts and practices needed to organize, motivate, and lead personnel in technical settings.

Explore the principles, policies, and trends related to the heart of the global supply chain: air, maritime, and ground transportation and logistics.

Blend theory with the practical and research skills required to address complex accounting issues found in private corporations, governmental agencies, and nonprofit organizations.

Learn to use data mining techniques and apply business and big data analytics to help you meet your organization's business objectives.

Combine your commitment to optimize the training and development of athletes with your desire to own or manage a sports training facility or private coaching business.

Explore management, marketing, technology, business analytics, and other capabilities essential for business leadership with this online MBA.

Explore criminal law, juvenile and delinquent behavior, security, and terrorism in a post-9/11 world as you develop professional skills necessary for leadership in the criminal justice field.

Learn to prevent, detect, and respond to large-scale cyber threats and cyber attacks, building knowledge in risk management, intrusion detection, and digital forensics.

This program is for practicing teachers who wish to develop the knowledge and skills necessary for a leadership role in a K-12 school.

Be prepared to manage emergency, disaster, and catastrophe response, relief, and recovery at an advanced level.

Prepare to lead response in times of crisis with this dual degree to advance your knowledge in emergency and disaster management, homeland security, hazard analysis, terrorism.

Explore the practical applications of running a business by examining business concepts related to marketing, management, ideation, and capital funding.

Prepare to resolve today's most complex environmental issues through the use of environmental management tools and strategies.

Sharpen your strategic decision-making skills with an eye toward ethical leadership practices, leading a diverse workforce, and quality patient-centered care in a hospital, healthcare system, or medical practice.

Enhance leadership, critical-thinking, and problem-solving skills with a focus on health data management and clinical decision-making.

Develop the college leadership skills needed to create effective learning environments leading to student success.

Embark on an academic journey to explore key historical events, people, and cultures that fundamentally shaped the world today.

Develop leadership skills aimed at national security and gain advanced knowledge in homeland security and defense, intelligence, privacy and civil liberties, resilience, and domestic terrorism.

Sharpen your knowledge of HR management concepts, including employee recruitment, retention, and compensation, in order to contribute to an organization's strategic direction.

Critically examine the human race through the lens of the humanities, social sciences, and natural sciences, studying works from antiquity to the present day.

Develop an advanced understanding of information systems (IS) development and implementation through courses covering database systems and IS architectures.

Gain an expert understanding of strategic intelligence analysis, collection, and operations as they apply to intelligence, security, and corporate sectors.

Develop integrated knowledge of international studies, international affairs, and conflict resolution, while engaging in comparative study of complex international systems.

Expand your knowledge and understanding of law, legal doctrines, legal concepts, and workplace legal issues.

Probe the advanced leadership and organizational management concepts and practices that drive strategic business initiatives.

Learn about warfare's impact on society, as well as the strategy, command, leadership tactics, and technological weaponry advances that influenced the outcome of pivotal battles in history.

Examine concepts related to the theory and practice of war, joint warfare, and military leadership, along with emerging defense and security challenges facing the U.S.

Explore the complexities of today's uncertain security environment through an executive-level education in national and international security policy.

Prepare to be an effective leader and an agent of change in the delivery of quality, patient-centered healthcare.

Speed your path to becoming a master's-prepared nurse with this accelerated program as you earn both a BSN and an MSN in this single program.

Learn how to manage a K-12 online/virtual classroom or school while sharpening your ability to help students achieve success through digital learning.

Advance your understanding of how government works, while enhancing your ability to evaluate policy at all levels of government.

Explore the human mind and behavior through coursework covering personality, development, human relations, and social and cultural diversity.

Learn to help governments and public sector agencies run smoothly by developing an advanced understanding of public administration, management, and policy.

Address complex health issues, exploring community and global health, environmental health sciences, epidemiology, and health policy in this CEPH-accredited program.

Master the essential elements of public policy: research, data analysis, communication, creative and critical thinking, and action.

Develop the unique and specialized knowledge required to support complex reverse logistics challenges in both military and civilian environments.

Gain an expert understanding of asset protection, loss prevention management, security program evaluation, and security management ethics and administration.

Demonstrate advanced knowledge of social science research methods and statistical analysis to examine big data in interdisciplinary contexts and career fields.

Examine the challenges associated with the exploration and usage of space considering factors involving politics, economics, law, commerce, science, and technology.

Learn how to design effective movement programs for people as you gain advanced knowledge in exercise science, nutrition, and fitness.

Enhance your knowledge of sports law, marketing, promotion, public relations, and finance, as you develop business skills to support sports program and individual athlete achievement.

Prepare for educational leadership and student affairs roles in higher education with this master's program, offering unique practicum opportunities.

Examine the supply chain management industry from a global perspective and explore purchasing, transportation, logistics, distribution, warehousing, reverse logistics, and acquisitions management.

Enhance your knowledge and skill in curriculum and instruction, diversity, classroom management, and applied technology in this nonlicensure program.

Develop advanced knowledge and capabilities related to air, maritime, and ground transportation and logistics in moving goods from manufacturer to consumer.

Develop an expert understanding of global security, with a focus on how it impacts domestic security and foreign policy.

Study the activities and relationships between actors in the global community, along with domestic intelligence topics and issues of strategic concern to the U.S.

Enhance existing accounting knowledge via courses breaking down advanced accounting topics.

Explore the origins and judicial interpretations of the U.S. constitution as well as the history of our popular culture from the Revolutionary War to the modern era.

Learn the political, economic and military factors that prompted the Revolutionary War from both the British and American perspective.

Gain a thorough understanding of ancient Greece and Roman history from their beginnings to the Age of Constantine.

Acquire the leadership, planning, marketing, budgeting and fundraising skills used when managing athletic programs in an administrator role.

Develop a business background with a focus on security executives who manage personnel, budgets, and operations.

Learn a range of therapeutic activities designed to assist children and families facing stressful events.

Explore the operational command structure and the evolution of tactical command and control during the antebellum period, Civil War years, and the Reconstruction era.

Learn the science behind climate change and global warming and its impact on the environment and society.

Study cloud computing via coursework covering virtualization and network installation, data security, governance and compliance.

Acquire a core understanding of intelligence processes and procedures in the commercial community, national security policy, corporate finance and criminal intelligence.

Acquire the knowledge and skills necessary to configure, install, manage and administer basic network infrastructures.

Examine how the U.S. uses counterintelligence and covert action to protect national security and global interests from adversaries.

Expand a fundamental understanding of counterintelligence by studying the ongoing national security challenges faced by the U.S. and its allies.

Fulfills the education requirements for business students to sit for the Certified Public Accountant (CPA) exam.

Study digital forensics tools and the techniques used to detect and verify cyber terrorism, cyber warfare, cyberstalking and cyberbullying.

Study digital forensics tools and techniques used to detect and verify cybercrime, cyberterrorism, cyberwarfare, cyberstalking and cyberbullying.

Examine the tools, techniques and methods used by cybersecurity experts to keep computer systems and sensitive information secure.

Develop a specialized toolkit for collecting, analyzing, and explaining customer/user needs and behaviors that are critical to organizational success.

Study the various forensics models used to identify, collect, analyze and present cybercrime evidence.

Examine the methods for collecting and analyzing digital devices and data associated with cybercrime investigations.

Advance knowledge of ecommerce architecture, tools and technologies, analytics, videography and search engine optimization (SEO).

Gain insight into emergency operation centers along with hazard analysis, mitigation, planning and recovery.

Gain the core knowledge required to manage disaster planning and emergency operations, including risk assessment, crisis communication and disaster mitigation and recovery.

Develop leadership skills in relation to crisis planning and management, risk assessment and disaster response and recovery.

Enhance leadership skills and the ability to create positive employee relations with a solid foundation in labor relations and dispute resolution.

Learn how to apply and use object-oriented programming (OOP), HTML, JavaScript, and Java (J2SE & J2EE).

Study the principles and leading practices necessary to design, develop, test and implement web applications using the .NET framework.

Learn the core theories and practices associated with emergency and disaster management and environmental science and restoration.

Develop strategies for implementing sustainable design practices at the landscape scale.

Investigate the use of management tools and strategies to resolve complex environmental problems and controversies.

Focuses on the impact of energy and environmental policies, economics, global resource allocation on the implementation of sustainability practices and design.

Acquire a foundational understanding of hazardous materials and waste management, environmental law and enforcement and the management of pollution.

Explore early European history, from the rich antiquities of the medieval church, to the rise of the Papacy and the Renaissance.

Get the tools you need to help individuals hone their leadership with this certificate, aligned to Board Certified Coach and International Coach Federation Certified Professional Coach competencies.

Study vital aspects of law enforcement executives, including police administration, grant writing and organizational management and development.

Learn the science, history, construction, handling and disposal techniques associated with explosive substances.

Prepare for working with children, youth and family services with a focus on the military family structure and issues.

Gain a foundation in fire sciences, including the essentials of fire behavior and combustion, fire prevention and protection systems, emergency services and more.

Examine the policies, regulations and technical approaches to managing fish and wildlife population control and conservation.

Gain a complex understanding of ecological functions, environmental laws and the management of fish and wildlife populations.

Learn the basics of forensics, including criminal behavior, profiling, evidence collection and processing and criminal law.

Gain a broad knowledge base of homeland security threats, homeland security, emergency and disaster management and intelligence analysis.

Develop strategies to address challenging global issues, with a focus on environmental policy and management theory.

Be better prepared to head a government agency by gaining the knowledge and skill needed to manage budgeting, communication, human resources, and policymaking as a government agency administrator.

Explore major national security threats, from weapons of mass destruction to security vulnerabilities and homeland defense.

Acquire the ability to expertly evaluate defense tactics by studying weapons of mass destruction, terrorism, intelligence and consequence management.

Examine the processes, strategies and practices used by companies and managers to effectively leverage various levels of human capital.

Develop a basic understanding of employment relations and development and other aspects vital to the human resources field.

Study the implementation of infant and toddler programs in group care settings via coursework covering developmental milestones, abnormal development and disease and more.

Learn the skills needed to detect threats and secure vital information assets across enterprise networks for government agencies.

Examine the principles of information systems attack and defense, secure network design and business continuity planning.

Develop an expert understanding of secure network design, security policies and programs, cryptography, business continuity planning and more.

Develop a core understanding of the five keys to information security: hardware, software, networks, people and policies.

Study contemporary curriculum design and assessment for adult learners within a variety of learning environments.

Learn the fundamentals of intelligence analysis, including advanced qualitative analytic procedures, basic modeling and predictive analysis skills.

Gain comprehensive knowledge of how U.S. intelligence agencies assess and counter international threats in order to protect its assets.

Explore various intelligence theories and practice, data intelligence development, security threats and counterintelligence.

Gain the essential knowledge and practical skills required for website design, development and management.

Study secure network design while learning how to develop risk mitigation plans and perform intrusion detection in IT network environments.

Examine the skills vital for an IT management role, including cost and time analysis, scope assessment and budgeting strategies.

Explore the basic management and organizational skills required to oversee complex enterprise level IT projects.

Study military operations theory from the mid-19th to the 20th century, including unconventional and joint warfare strategy and implementation.

The K-6 STEAM (STEM + the Arts) graduate certificate focuses on curriculum development, lesson planning, and activity creation for formal and informal contexts.

Gain the various leadership theories and skills necessary for managing an athletic department in a K-12 charter or private school.

Study online learning formats and their impact on student achievement while developing skills necessary for hybrid instructional settings.

Enhance knowledge of literacy instruction and personalized learning to better meet the varied individual and collective needs of diverse learners.

Study the financial, educational and legal aspects of administering programs that teach K-12 learners in a virtual setting.

Advance previous state law enforcement leadership experience with professionally relevant coursework.

Gain a solid understanding of leadership process and motivation while exploring the basic principles of business logistics.

Designed for individuals holding a degree in psychology, counseling, social work, or other professions who want to transition to life coaching.

Acquire the knowledge and practical skills required to excel in the dynamic field of logistics and supply chain management.

Acquire an overview of the multi-million dollar conference, exposition and convention business, with a focus on planning, selling and servicing.

Learn the theory of database development along with entity relationship diagrams, data models, databases, table structures and graphical user interfaces (GUI).

Increase knowledge of the technology trends essential to office productivity applications using the word processing, spreadsheet, presentation and communications applications.

Gain in-depth knowledge of Middle Eastern culture, religion, governance, security threats, military operations and more.

Study the primary standards and techniques for mobile website and application design, development, testing and implementation.

Study national and international security policies and globalization's impact on national security and its institutions.

Gain an expert understanding of local, regional and global connectivity for informed natural resource management decisions.

Study innovative solutions for improving employee performance, managing diversity and facilitating better learning through coaching.

Gain a solid foundation in nonprofit leadership, finance, governmental relations, communications, marketing and fundraising.

Prepare to educate the next generation of nursing professionals with this graduate certificate in Nursing Education, focusing on curriculum design, assessment, and teaching and learning practices.

This post-master's certificate develops skills in leadership, human resource management, and operational quality for those seeking to advance their nursing practice.

Explore organizational crisis management concepts from a leader's perspective, including organizational change, risk management, processes, and leadership roles in crisis management.

Study the theories of leadership and group dynamics with a focus on proactive strategy in managing organizations.

Study the basics of legal terminology, research, writing, legal theory and a variety of legal concepts.

Complete the general education coursework and lab experiences needed for admission to most nursing and allied health programs with this 26-credit online certificate.

Learn valuable critical thinking, problem solving and communication skills along with business management and organizational psychology.

Explore the origins of national parks, forests and refugees while studying the tools and techniques used by land managers to provide ecosystem services to the public.

Broaden real estate knowledge and skills in several key areas, including real estate law, property management, deeds and leases and more.

Study the theory and practical skills required for land use planning, including hazard mitigation and preparedness and sustainable design principles.

Examine the current managerial techniques and cost control tools used to effectively operate a wide variety of restaurants.

Gain a retail management knowledge base, from managing inventory, to critical thinking skills and customer relations theories.

Study the principles and theories associated with physical security and security administration, with a focus on the protection of assets.

Evaluate security programs and their protocols while studying security theory, including industrial espionage and cyber crime.

Develop a fundamental knowledge of spaceflight history and evolution, orbital mechanics, space exploration and more.

Explore advanced orbital mechanics, past and current space exploration endeavors and the role of space in support of modern warfare.

Gain superior insight into the unique aspects of sports management in everything from marketing agencies to recreational services.

Study leadership theory, motivational practices, performance management, information systems and organizational change.

Explore defense policies of nations dealing with Europe and Asia after the fall of the Soviet state and strategic leadership in the information age.

Analyze resource and energy policy, renewable energy technologies and the societal and economic barriers to sustainable practices.

Enhance technical expertise and conceptual understanding of the design, development and integration of systems.

Learn the basics of international and domestic terrorism, counterterrorism, terrorist weapons and predictive tactics used to prevent terror attacks.

Gain a deft understanding of extremist groups, weapons of mass destruction, counterterrorism and the impact of 9/11 on political and military leadership.

Study the United Nations and its role in conflicts, mediation, diplomacy, peacekeeping and international law.

Explore the principles and practices necessary to design, develop and deploy web applications using the visual basic interactive development environment (IDE).

Acquire the fundamentals of graphic design, animation and image manipulation, enhancement and storage.

Study chemical, biological and radiological hazards, incident command, regulatory issues and consequence management.

Gain a solid knowledge core on Web 2.0 trends, technologies, content production, marketing and management.

Learn JavaScript, HTML, XHTML, DreamWeaver, CSS, coding and other skills needed for designing and maintaining websites.

Develop complex knowledge of World War II, including the blitzkriegs, the campaigns in North Africa and Italy and the fighting in the Pacific.
The appearance of U.S. Department of Defense (DoD) visual information does not imply or constitute DoD endorsement.
Take the Next Step
Classes begin November 7.
Remaining time to enroll…