Nurture Your Desire to Achieve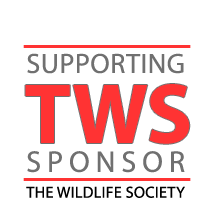 Learning is a journey that leads to a vast world of opportunity—to gain knowledge and build skills—enabling you to contribute at a deeper level to your profession. Start your learning adventure by pursuing a degree or certificate from American Public University (APU).
Through an exclusive relationship with The Wildlife Society, members enjoy the convenience of quality learning through online courses, plus a partner rate that further reduces APU's affordable tuition.
APU offers 200+ degree and certificate programs, featuring monthly program starts—ideal for working professionals seeking work/life balance. Your learning will be enriched by faculty who bring real-world expertise from positions involving environmental protection, fish and wildlife services, and conservation.